2019 CBA Convention Exhibitor Booth Space Registration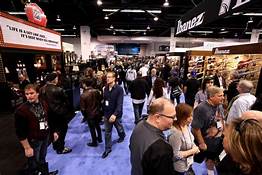 2019 CBA Convention Exhibitor Booth Space Registration
2018 CBA Convention Exhibitor Booth Space Registration
$100.00 each booth space
Before proceeding, please fill out the Google registration form at:
https://forms.gle/iKBxth4BEUBx8WvL7
Once again it is time for the annual Colorado Bandmasters Association Convention. The dates for this year's convention are July 18 & 19. Please note this is Thursday and Friday. The site for this year's convention will be D'Evelyn Junior/Senior High School. The address is 10359 W. Nassau Ave, Denver, CO 80235.
The cost has changed this year. Each booth space is $100 and each table rental is $25. The table rental comes with a table cover if desired. This includes one and a half days of the convention, including lunch each day for two. There is no one day fee. Please return your registration by MONDAY, JUNE 24, 2019.
We are placing the exhibits in the cafeteria/food area, so during every break you should have visitors. Vendors may set up from 10am to Noon on Wednesday (no afternoon setups), or on Thursday morning as early as 6:30am. Tear-down should begin after the lunch session on Friday at the latest.
The Annual Scramble Golf Tournament will be held on Wednesday, July 17th beginning at Noon, at the Raccoon Creek Golf Course, 7301 W. Bowles Ave, Littleton. Contact Bryce Melaragno, BMelarag@jeffco.k12.co.us or Kim Wilson, kwilsonp@gmail.com
for more information regarding the tournament, and for information on sponsorship and/or donating prizes. Check coloradobandmasters.org for updates.
Sincerely,
Kate Margrave, CBA 2nd Vice President
(719-338-7638)

Deadline: June 24, 2019